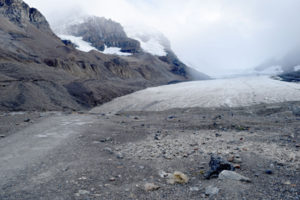 Twenty-five years after the Union of Concerned Scientists and over 1700 independent scientists published their "World Scientists' Warning to Humanity", a new group of scientists (bolstered by 15,364 scientist signatories from 184 countries) have again issued a warning that humanity has not made significant progress in mitigating environmental challenges.
The recently published viewpoint of these scientists and signatories appears in the 11/13/17 issue of BioScience and can be read on line at "World Scientists' Warning to Humanity: A Second Notice". The authors review the 1992 warning of major environmental challenges and our response to it by:
we look back at their warning
and evaluate the human response
by exploring available time series data as well as conducting time series analysis thereafter. Since 1992, with the exception
of stabilizing the stratospheric ozone
layer, humanity has failed to make
sufficient progress in generally solving
these foreseen environmental challenges,
and alarmingly, most of them
are getting far worse…
The newly published warning of our need to deal with these major challenges – catastrophic climate change, deforestation, agricultural production associated with farming ruminants for meat consumption, and a sixth mass extinction event (just to name a few of them) – makes the reading of this viewpoint critical. It takes less than 10 minutes to read this, and – if you are a scientist, then sign on to support it. More than signing, find a way to become active in really dealing with these challenges.