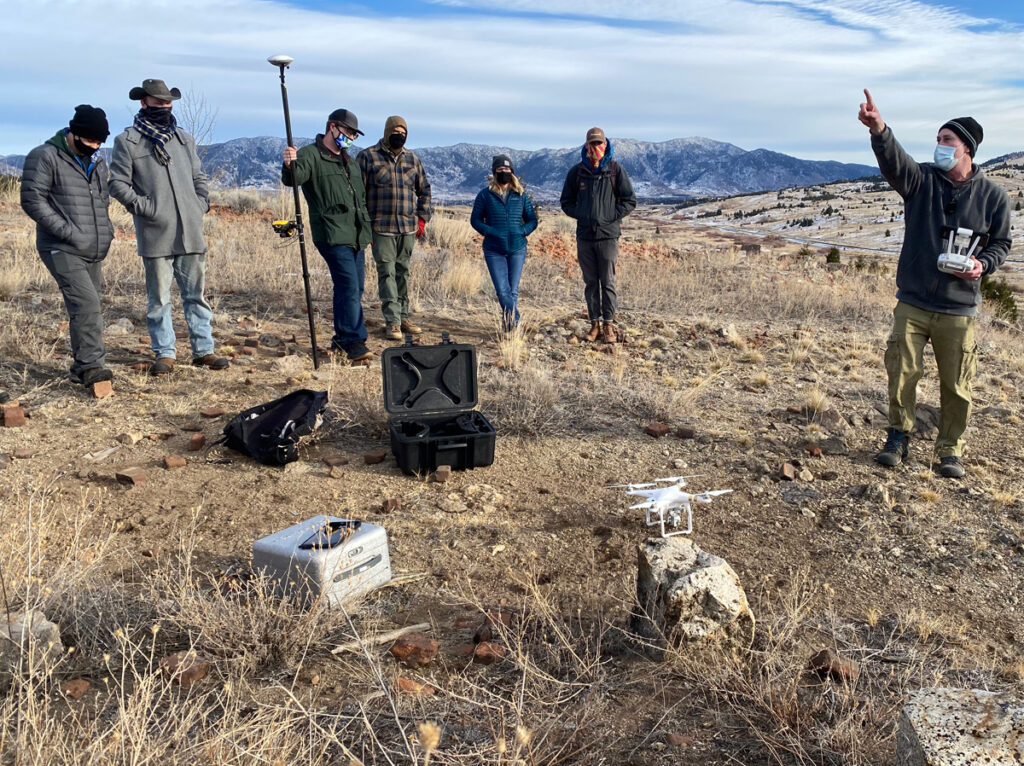 Last fall I decided that using UAS would really add to my geologic field work. That was the easy part. I did make the step to buy a drone and ended up with both a DJI Air Mavic 2 and a DJI Phantom 4 Pro version 2. Although it's great fun just to fly a drone – and the camera resolutions are of amazing quality even on the little Air Mavic 2 – there is so much more to UAS flying and collecting visual data. Probably the best place to start is to understand that in flying a drone, one can either do flying as a hobbyist or take the next step, and get certified as a FAA Remote Pilot (Part 107). I hadn't initially thought much about getting certified as a remote Pilot in Command (PIC), because I thought I'd basically use my drones for geologic photo/video purposes. But it turns out that in my quest for drone information, I came across Jeremy Crowley from the Montana Bureau of Mines and Geology in Butte, Montana, who is an extremely knowledgeable UAS person. In talking to Jeremy and reading about his drone workshops and research, I realized that I did need to learn much more about even FAA regulations regarding UAS. So I started on the path to get my FAA Remote Pilot (Part 107) certificate by taking Jeremy's workshop. For anyone interested in UAS, it's a very worthwhile workshop, and as summarized by Jeremy, it goes as follows:
"The FAA Part 107 Remote UAS pilot license is required for anyone flying UAS as part of work/business/commercial operations. This workshop will prepare attendees to pass the exam to obtain an FAA Remote Pilot License (Part 107). Attendees will also get hands-on training on using a UAV to conduct an automated photogrammetry survey, collect high accuracy (cm level) ground control points and check points, then post-process the control points and create a 3D model, digital surface model, and hillshade of the survey area".

– From Jeremy Crowley's UAS 2021 Workshop description, Montana Bureau of Mines and Geology
At this time in my UAS learning curve, what I can say is that by delving into material covered by the FAA Part 107 Remote UAS pilot certification process, I've learned so much that is really helpful for being a proficient PIC. I strongly recommend going through the certification process to anyone who is serious about flying a drone. And, oh yeah, I did pass the FAA Part 107 Remote UAS pilot certification a couple days ago! So – I'm looking forward to many days of being a remote PIC!